WickStick Hybrid Target Bars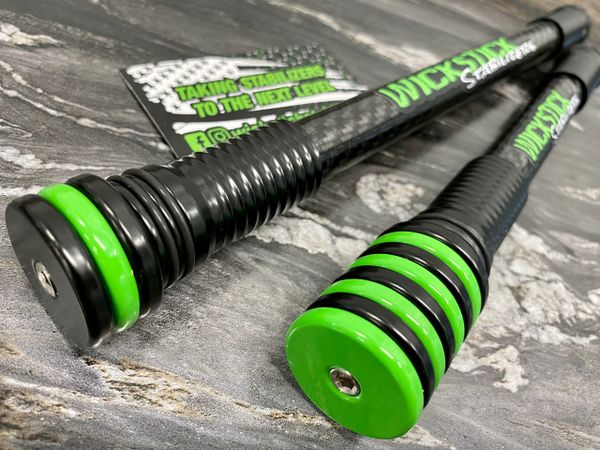 WickStick Hybrid Target Bars
WickStick Hybrid Bars 
The beautiful twill carbon fiber is a Hi-Mod Carbon with an O.D. of 3/4 and a wall thickness of .062 making it lightweight and super stiff making these the Ultimate for Target or Hunting !!
Comes standard with internal noise dampening 
These bars come standard in Competition Black Ends and Carbon Fiber Finish
Each stabilizer comes with 3 one ounce weights in any color we offer, along with the color sticker of your choice.
You can also add one of our custom wraps to give it that special look